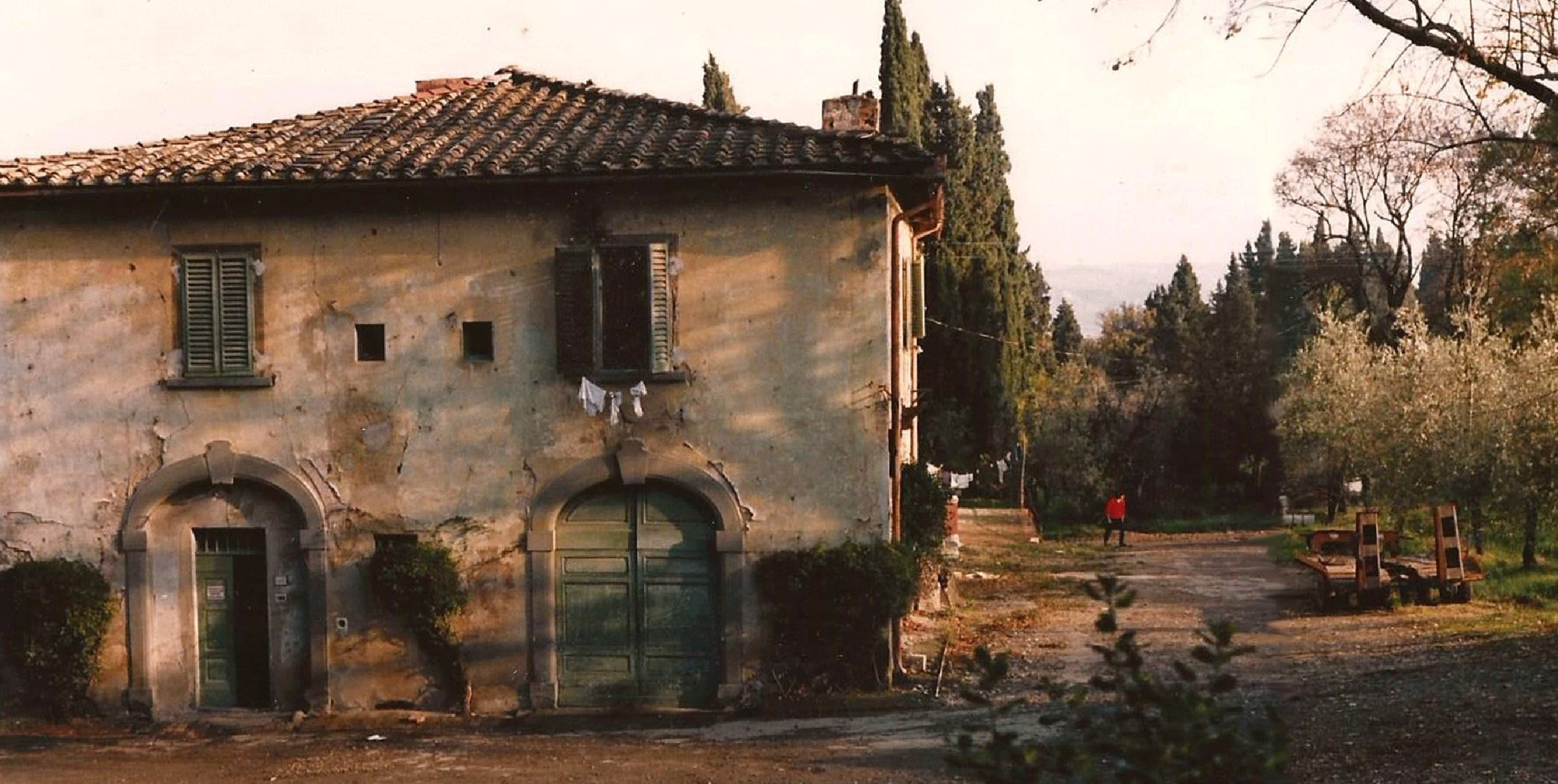 The first encounter,
karma 0r chance?
We can't give you an exact date. But we know for sure that it all started in Italy, in the autumn of 1984 when Annegret Morf walked up the stairs of an old Tuscan farmhouse where she had moved into a rented room the evening before. She was coming up the stairs exactly at that time because the bus from Florence had just dropped her off, a short walk away. She'd been in Florence for her art restoration classes and had remained there to run some errands.
At the top of the stairs, a payphone hung on the wall. It was ringing. A young Antonio Serafino was coming out of the kitchen to answer it.
He'd taken the bus before Annegret's to get back from a small factory, where he worked making wrought iron lamps and tables. They glanced at each other. We're not sure what went through their minds, but we know it was not love at first sight—more like curiosity.
Fast forward three months; they were an item. No need to go into their tumultuous courtship. He was her working-class hero and she his bourgeois princess.
No, that's just a bit too cliché. Let's start over.
He pestered her mercilessly and accused her of being the quintessential pampered, rich, bourgeois Swiss kid going to school in Florence. She got fed up with it and challenged him to "get real" and go back to school to make his dream of becoming a goldsmith come true. And he did.
She treasured his street wisdom. He found solace in her ease with culture and society.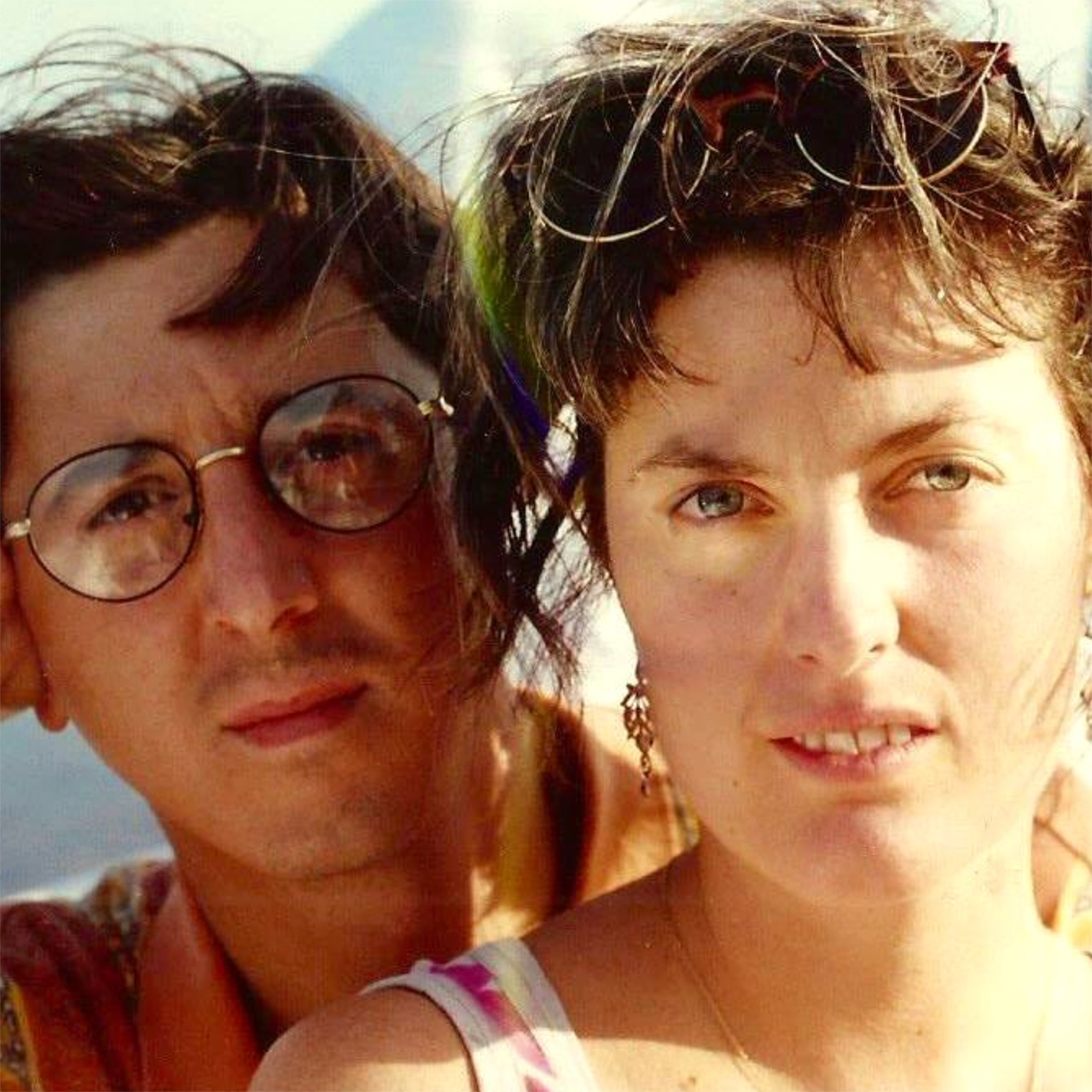 They were two young people looking beyond their designated fate. She treasured his street wisdom. He found solace in her ease with culture and society. She grew up listening to her parents read Greek myths as bedtime stories. He grew up in the mysterious places those stories had taken place.
Her mission was to defy the typically European notion that the daughter of academics could not be an artisan. His mission was to achieve what his dad, a shoemaker who grew up in Italy during World War II, had not.
A karmic relationship? Perhaps.
At the time, they had no idea what they were getting into. They had no idea they were laying the foundations for a successful jewelry studio by the name of Serafino — one that would be written about in magazines.
Resilience
through adversity
In 1993, Antonio opened a tiny jewelry shop and studio in Borgo San Frediano, not far from Ponte Vecchio in Florence. He had finished his studies in jewelry making, he had apprenticed with master jeweler Franco Franchi, and had, in turn, received his diploma as master jeweler. He was ready to fight for his place amongst the centuries-old Florentine family jewelry businesses.
Four years later, Antonio's business had grown and was doing well. Annegret was working for a violin maker, she was expecting twins, and their first child was two years old. The future was bright. But, one night in the spring of 1997, their life was to take a drastic change.
It was a balmy spring morning. The air was rich with the odors of coffee and fresh pastries, the happy chatter of early morning clients, and the sounds of small businesses opening up.
Antonio had enjoyed his daily walk that led him from the train station, through the streets of Florence, to his shop. As he bent down to open the metal roller-shutter he realised that the padlock and chain were missing. He gave the shutter a tug, and it clattered open to reveal a dusty mess beyond the frame of the already wide open door. His heart drummed a hollow thump. In the dust and debris a path of multiple pairs of footprints was visible. The seconds felt endless as Antonio followed the path to the back of the shop. There, where only yesterday the safe had been snugly accommodated in the stone and mortar wall, he now found a yawning gap. The safe that held his customers' jewelry pieces, entrusted to him for repair, the safe that held the inventory he had accumulated over the past 10 years, the safe that held the source of his livelihood, was gone.
Later, they found out that this was the first of a series of four professionally planned and executed robberies, that all took place one after another, in that same street.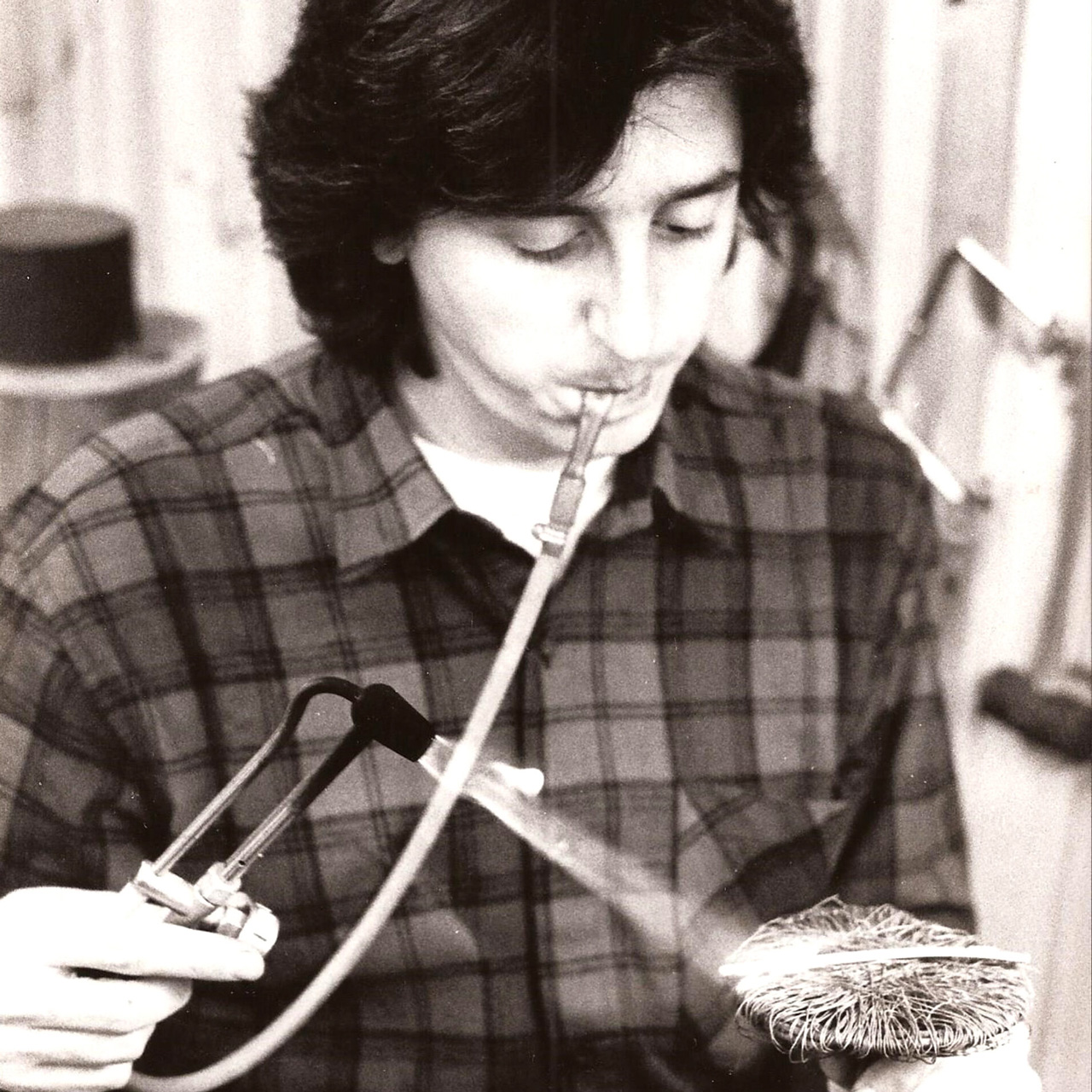 They were thinking of a fresh start in a different city, or why not, in a different country?
Antonio fixed the door, he fixed the shutter, he bought a new safe and for about a year he tried to get things back to normal. But he soon realized that the energy of and around the business had gone bad. This was no longer his place. He had to find clarity. Together, he and Annegret had to find a way to give their story a positive twist. They were thinking of a fresh start in a different city, or why not, in a different country?
That was when Marilyn, Annegret's mother, who had been living with them since the death of her husband, offered to help them move to Canada, her native country.
In the spring of 1999, Annegret and Antonio packed their bags and flew with their three little boys into a crisp, new future. They moved to Montreal, Canada.
They each set up a workspace in their home. And even before they were settled in, they registered their business SERAFINO in the Montreal Courthouse. The main occupation was violin making, and the second occupation was jewelry making.
As long as the children were small, Antonio worked full time for other jewelry companies. The last one was Birks where he was employed for seven years. Driven by his vision of once again being independent, Antonio went about making contacts and finding customers.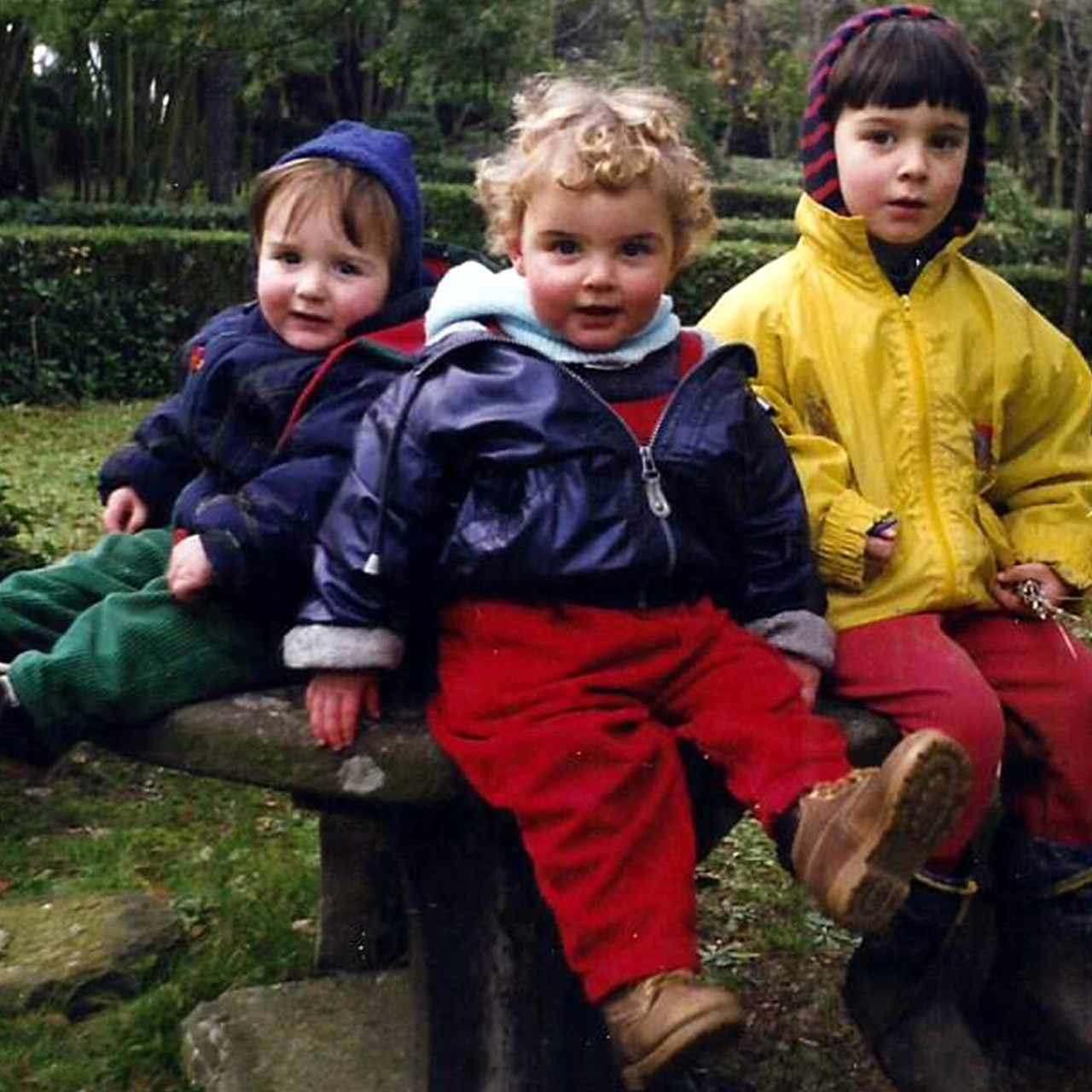 After dinner and on weekends, he would work in the basement making custom pieces for his new found clientele. He also was learning French and English.
Annegret worked in her home studio, building violins and doing repairs for students and professional musicians as well as for other violin makers. Every now and then she would help Antonio, by making sketches and performing simple jewelry jobs. This was fun and she loved the creative aspect of jewelry making. So the couple decided to unite their energy and create jewelry together.
Luckily their vision clicked, and in 2008, Annegret and Antonio designed their first jewelry lines. They started exhibiting in craft shows and in galleries in Canada, and later on, in the United States and in Europe. By 2012 SERAFINO was completely independent.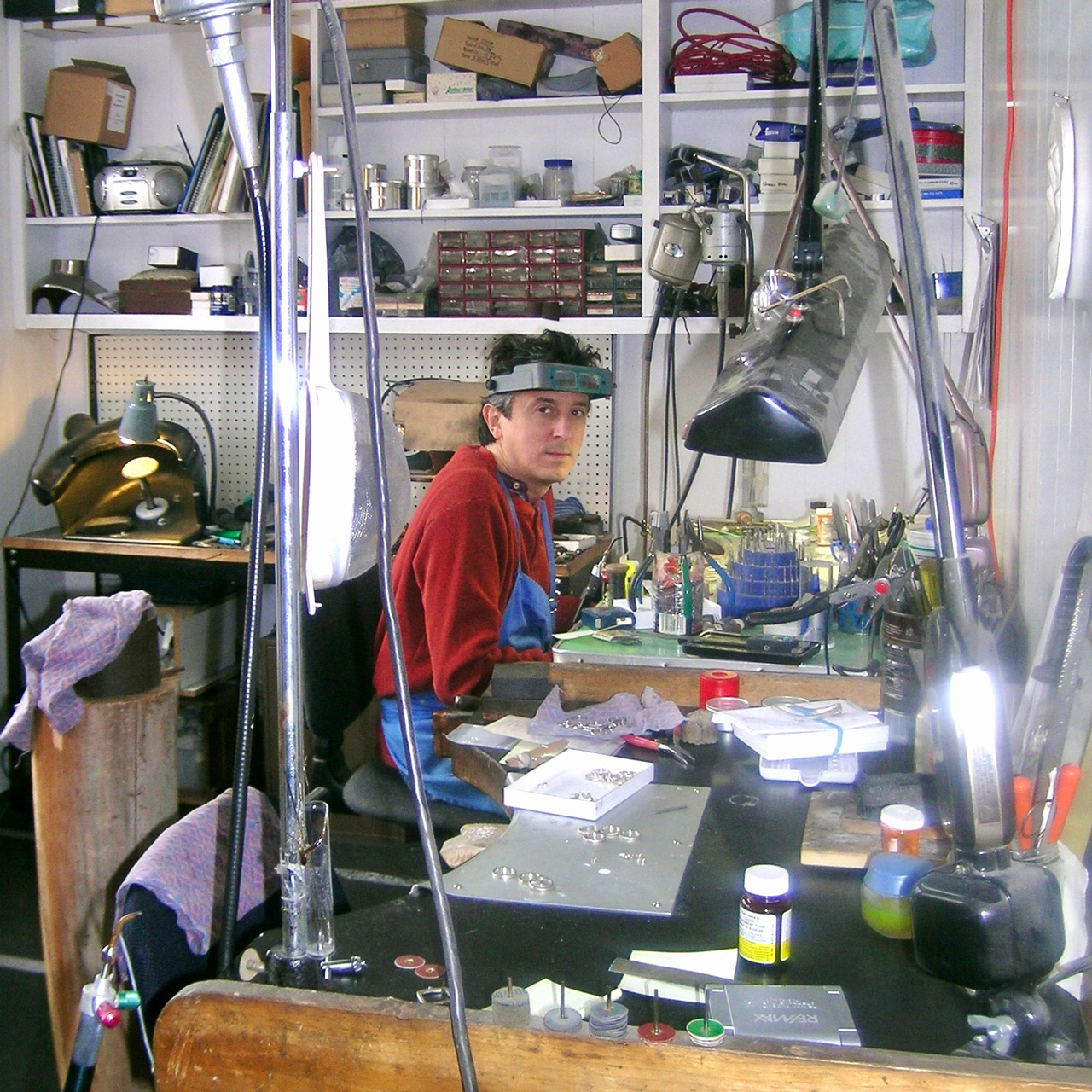 Today, Annegret and Antonio call Montreal home.
They have many friends and their children are grown up. As the company grows, their goals change. But some things have remained constant. Annegret and Antonio's passion for their art and for each other, and their dedication to happiness—be it their own, their employees' or their customers'—remain strong over time and throughout the rollercoaster ride of life.