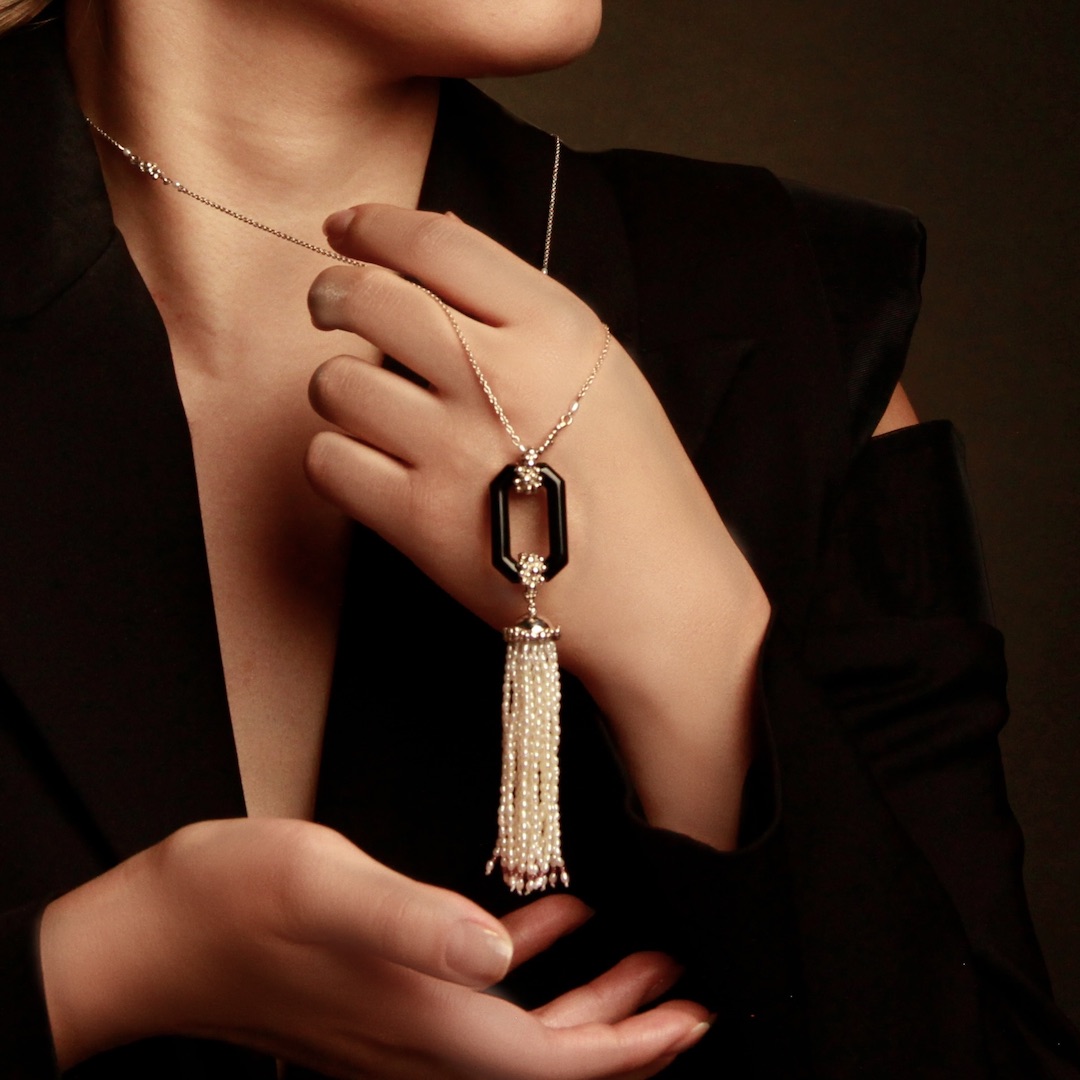 Hand-crafted necklaces and pendants that grace you
While he was still learning the trade, Antonio bought a lovely, marquise-cut green tourmaline to create a pendant for Annegret. The tourmaline was to hang below a delicate, diamond-shaped gold setting with a tiny round diamond in it. Sadly, the tourmaline broke during the process. Such are the sorrows of a goldsmith's apprentice. Annegret still wears the golden pendant with a tiny diamond, and in her imagination the tourmaline is still there.
These heirloom-quality pendants, necklaces & chains grace everyday and special occasions alike. Choose gold, silver or platinum designs ignited by fine gems, stones, or pearls. Adorn & be adored.